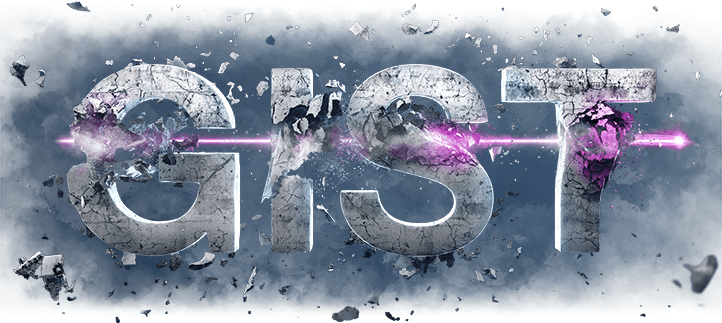 For advanced GIST patients treated
with ≥3 prior TKI

s

, including imatinib Break through resistance
Qinlock delivers what matters: powerful PFS benefits for patients with advanced GIST1
6.3 months median PFS with

Qinlock

vs 1.0 month with placebo
HR=0.15 (95% CI, 0.09–0.25); P<0.0001
See efficacy data
Request a rep
See How
Qinlock

Works

Qinlock is a novel switch-control kinase inhibitor1,2

Learn About The MOA
View the Safety Profile
The overall rates of grade 3/4 adverse reactions were similar between Qinlock and placebo3
View

Qinlock

Safety
Patient Support
Learn about the services available to help patients start Qinlock
Access Assistance
---
Qinlock

demonstrated superior median PFS: 6.3 months vs 1.0 month with placebo (P<0.0001)1*
Primary Endpoint: PFS1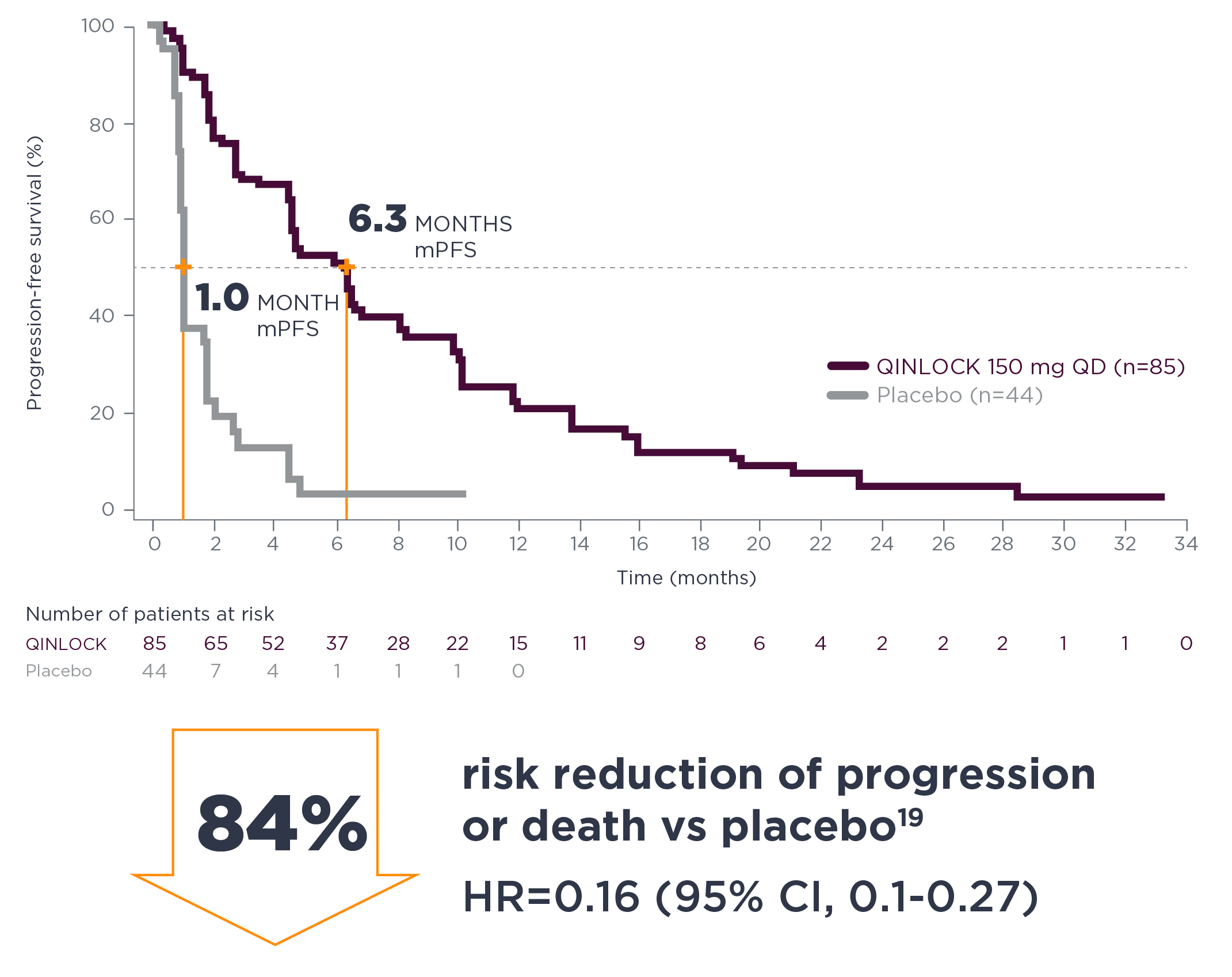 *Double-blind period.
Qinlock

was studied in a global, Phase 3 study in ≥4th‑line GIST1

The INVICTUS study was a global, multicenter, randomized, double‑blind, placebo‑controlled Phase 3 trial (N=129).1

The patient population of INVICTUS was the most heavily pre-treated cohort ever studied in a Phase 3, randomized, 4th‑line GIST setting.3
63% of patients had received 3 prior therapies1
37% of patients had received ≥4 prior therapies1
More about INVICTUS
CI=confidence interval; GIST=gastrointestinal stromal tumor; HR=hazard ratio; MOA=mechanism of action; mPFS=median progression-free survival; PFS=progression‑free survival; TKI=tyrosine kinase inhibitor.
References: 1. Qinlock [package insert]. Waltham, MA: Deciphera Pharmaceuticals, Inc; 2020. 2. Smith BD, Kaufman MD, Lu WP, et al. Ripretinib (DCC‑2618) is a switch control kinase inhibitor of a broad spectrum of oncogenic and drug‑resistant KIT and PDGFRA variants. Cancer Cell. 2019;35(5):738‑751. 3. von Mehren M, Attia S, Bauer S, et al. INVICTUS: A phase 3, interventional, double-blind, placebo-controlled study to assess the safety and efficacy of ripretinib as ≥4th line therapy in patients with advanced gastrointestinal stromal tumors (GIST) who have received treatment with prior anticancer therapies (NCT03353753). Oral presentation at: European Society for Medical Oncology Annual Meeting; October, 2019; Barcelona, Spain.
---